FrameBreaking Business Case
---
The competitive edge in most organizations today is not technology or physical assets. It's the people.
But simply having talented people in key roles is not enough. You also need to attract, develop, and retain a steady supply of next generation leaders. If your organization is like most, the challenge of keeping your talent pipeline stocked is felt most painfully when key positions come open and you realize that you don't have the right people for the job. Despite all of the time spent on talent reviews, leadership development programs, and individual development plans, CEOs and CHROs continue to place a shortage of qualified talent on their shortlist of things that keep them up at night.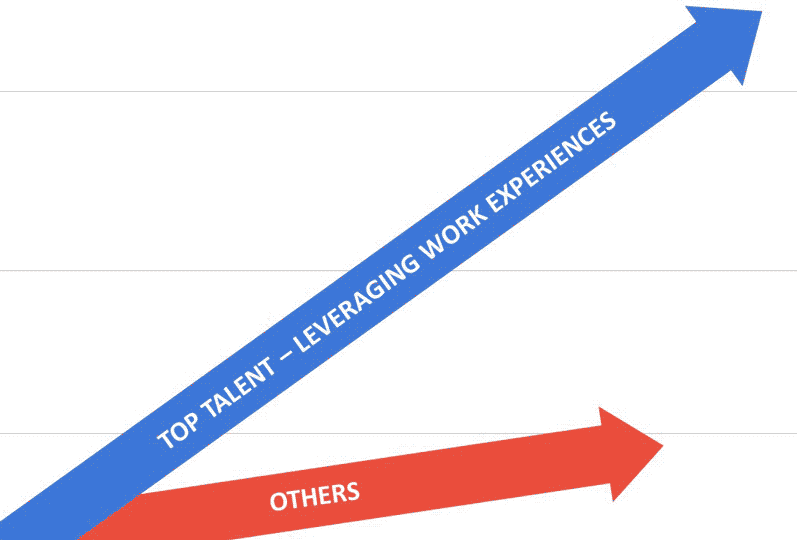 FrameBreaking is a practical new approach to developing top-talent individuals that can have short–term and long–term impact on key organization outcomes:
Accelerated development of top talent—On-the-job experience is the largest potential source of development for top talent. Getting the right experiences at the right time can significantly accelerate development. Yet, the benefits of experience-based development have remained largely untapped despite the best efforts of many organizations because people have not had the right language and tools for getting leverage from experience.
The FrameBreaking approach provides simple tools to identify the experiences people need and what they should learn. This reinforces a learning mindset, and points the way to an accelerated development path.
Improved bench strength—In addition to developing talent faster, you need to develop the right talent—people capable of stepping into significant leadership roles within your organization. Unlike typical leadership development approaches, which focus on building individual leadership capability, FrameBreaking focuses on helping people get the right experiences. After all, when a leadership role comes up, the candidate with relevant experience usually looks more attractive than the candidate who is stronger on some abstract competency rating scale. The experience model provides a useful language for developing leaders with the right experience.
Improved engagement and retention of top talent—Because of the pressure to get short-term results, it is all too easy for organizations to keep their top talent in Delivering experiences. While Delivering experiences can be developmental, and everyone needs to spend time there, top talent individuals who feel that they aren't getting increased and varied challenge are at risk for becoming disengaged and even leaving your organization.
– Do you know how the top talent in your organization would describe their experiences?
– Are they getting access to the types of experiences that they need?
By using the FrameBreaking experience model, you can help top talent get the experiences they need. Or, it may be as simple as helping them to see the learning opportunities that exist in their current job.